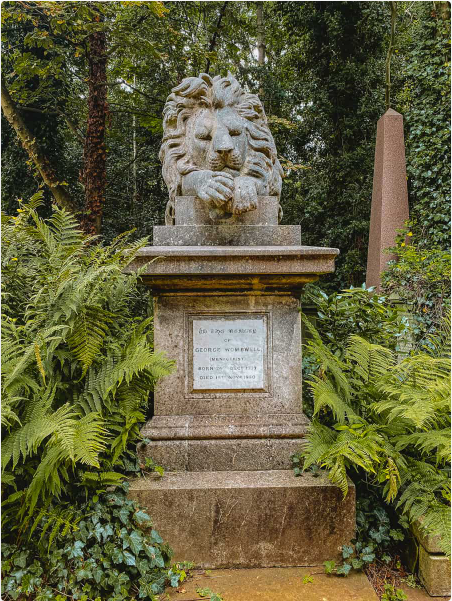 Joseph Kiddle was mauled to death by a lion called Nero, on 15th Feb 1827, at the Steam Crane.
A caravan of wild animals was visiting Bedminster and was being housed in the former barn and stable, that are at the rear of the Steam Crane's Garden.
A new assistant Joseph Kiddle, who was 25 and from Devon, had just started work.
Joseph Kiddle was alone when a group of visitors arrived. Nero was asleep. The sightseers had paid money to see Nero "being wild", and so it fell to the hapless assistant keeper to oblige.
Kiddle went into the cage and was killed.
On February 20th, 1827, the Somerset coroner, convened his inquest, and recorded a verdict of accidental death.
A statue of Nero can be found in Highgate ceremony in London.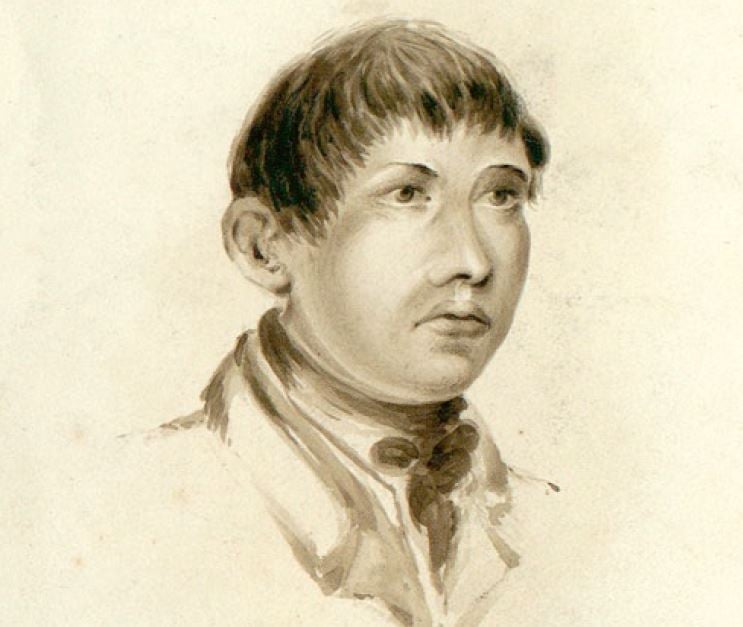 Trial & Hanging of John Horton
Inside The Steam Crane, John Horton was tried and convicted of murdering his former girlfriend Eliza Balsom. Two days later on 13th April 1821, he became the first person to be executed by hanging at the New Bristol Gaol.
John Horwood was an 18-year-old miner from Hanham.
When their relationship had ended in 1820, John Horton allegedly swore that he would 'mash her bones to pieces' if he ever saw her with another man. Early the following year, spotting Eliza with her new boyfriend, he threw a stone at her, striking her on the head.
The stone only caused minor injury, but she was treated at the Bristol Royal Infirmary for a depressed fracture and Dr. Richard Smith decided to operate, causing a fatal abscess, and she died, four days later, on 17 February 1821.
During the early 1800s surgeons were keen to acquire bodies for dissection in the belief that knowledge of human anatomy was essential to the practice of medicine.
Dr. Smith gave Horwood's name to the police and during the trial Smith testified against him.
After the public hanging, John Horton's body was handed over to Dr Smith for dissection.
Although that wasn't unusual in itself, events took a macabre turn when Dr Smith also had the body skinned, tanned and used to bind the Book of Skin, which held all the papers in the case.
The Book of Skin is today kept at the M Shed museum in Bristol and is embossed with a gallows motif.
For years, Dr Smith kept the skeleton at his home in Park Street, Bristol. It was passed to Bristol Hospital after his death and later to Bristol University. On Wednesday 13th April 2011, at 1.30pm – exactly 190 years to the hour he was hanged – John Horton was buried, alongside his father, at Christ Church, Hanham. The coffin was draped in velvet and carried on a wheeled bier in the manner of funerals of the period of his death
Mrs Halliwell became determined to secure a proper burial for John Horton's remains after discovering that he was the brother of her great- great- great-grandfather.
Mrs Halliwell said: "As a descendant of his, my wish is to lay him to rest as his parents wanted – to have him buried in a dignified way."
"After 190 years I will have fulfilled his parents' wishes, and that is the most important thing. It will give me peace of mind that I can put closure to it."
The Steam Crane Over The Years
Previous names for building, include The Bull, The Star, The Florikan and Firkin, The Aurora, Bar Salt, The Bay Bar and finally The Steam Crane.
We are keen to find out as much as we can about the building and its history so if you know any interesting facts about The Steam Crane, or if you have any pictures of the pub in the past, old pictures of the inside etc. anything… we'd love to hear and possibly load up here for all to see.
Subscribe to receive our email newsletter.
We will never share your email address or other information, with any other organisation.
Email
guests
@thesteamcrane.co.uk
Location
The Steam Crane Pub
4 North Street
Bedminster
Bristol
BS3 1HT