We like to feature original art from local artists on our walls.
While our art is not for sale, the artists all have web sites with their latest work, if you wish to purchase direct from them.
Also please check out https://www.bristolartdistrict.com/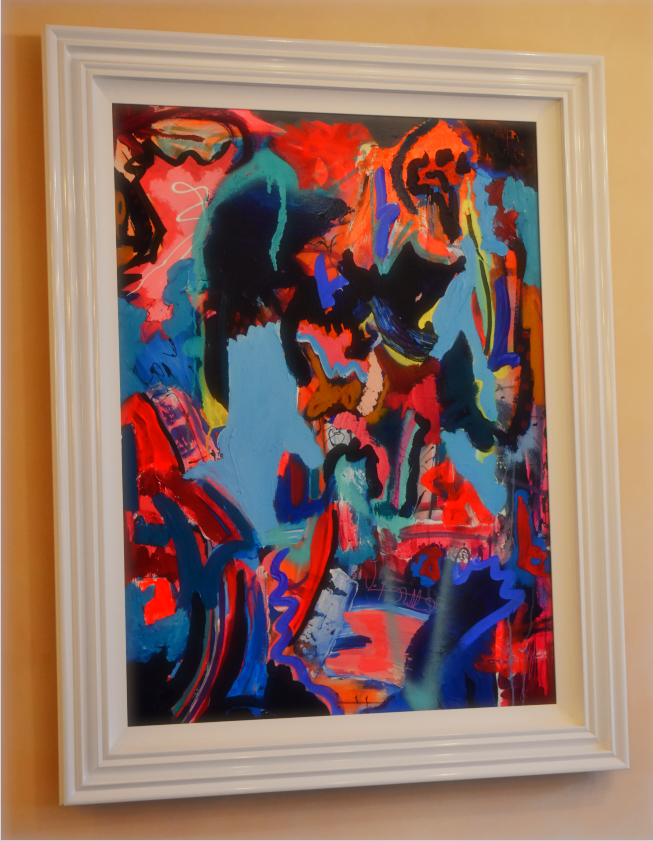 Local Artist - Josh Carson
I picked up a paintbrush for the first time in my life during the initial 2020 lockdown in the UK and I haven't stopped painting since. My wife gave me some acrylic paints in primary colours; with the idea this could offer a bit of distraction during the Covid restrictions, while work wasn't possible. Amazingly, I realised these basic colours offered endless creative possibilities and set me on a new path, both in life and career. I feel extremely lucky to have found something special during such challenging times.
I absolutely love painting and will do it for the rest of my life. I never thought it possible I could be creative, let alone paint and I hope you find this creativity and love evident in my art.
I work primarily in an abstract way, using acrylics and often incorporate mixed media to create texture and depth. Inspiration comes from remembered imagery and experiences from living throughout the USA and from my love of travel. Since relocating to the UK in 2015, I have been able to visit much more of Europe and find these experiences to be influential in my work.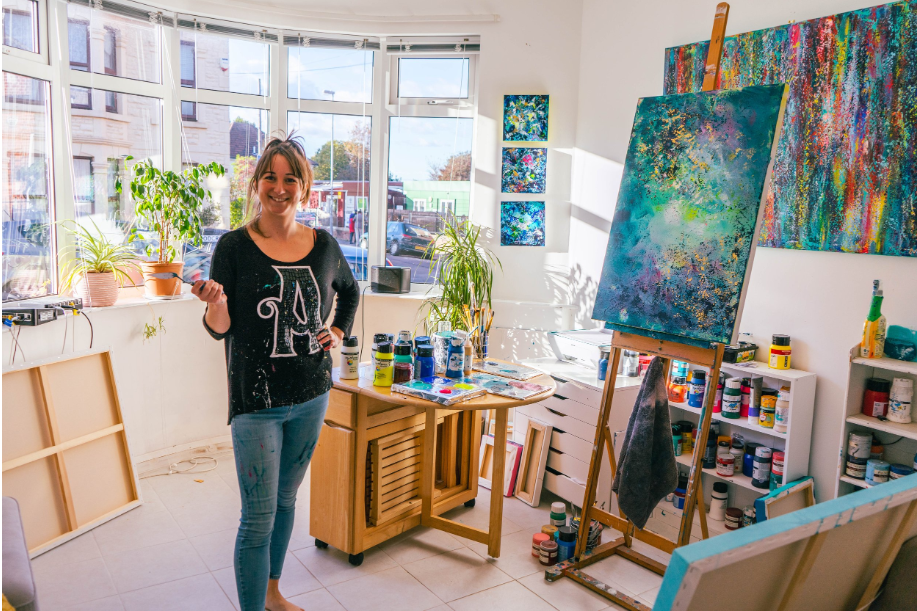 Working from my studio in Easton, Bristol UK, I paint vibrant abstract paintings in acrylic and sometimes mixed media.
I grew up surrounded by art, my mum being a painter and my dad a stone sculptor; I spent my childhood visiting art exhibitions and doing creative things. After moving to Barcelona in my 20's, I discovered my passion for acrylic paint, abstraction and using a palette knife. What started in Barcelona continued in London and I turned professional once I moved to Bristol in 2014. I took part in the Totterdown Art Trail and had a sell-out show. This led to commissions, publicity, and exhibitions. Fast forward 8 years and I am now so grateful that I am able to do what I love full time.
What I paint depends largely on my feelings day-to-day and I often have work progressing simultaneously on paintings from several collections. I love experimenting and working on new ideas. Over the past few years, a new theme of calmer and more contemplative works has developed, in contrast to the vibrant colourful paintings that are my signature pieces. The work reflects my mood and emotions of the moment as I channel my feelings directly into each painting.
I have exhibited widely over the last 8 years and have work in many private collections in the UK and abroad including Europe, Dubai and the USA. For previous and upcoming exhibitions click below.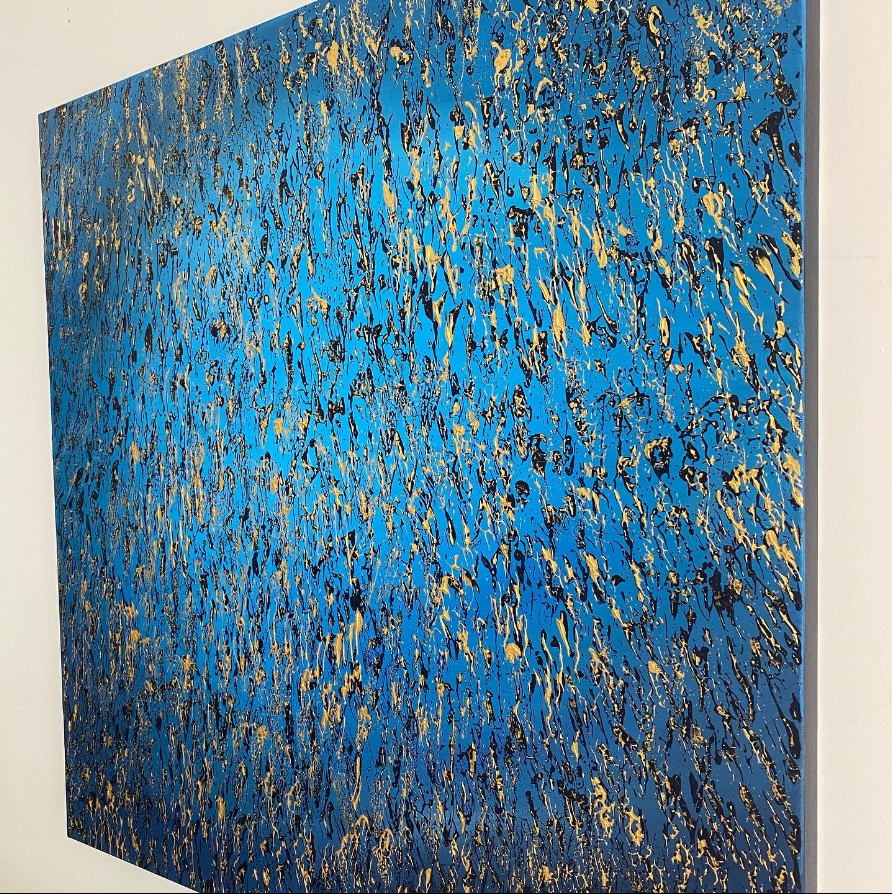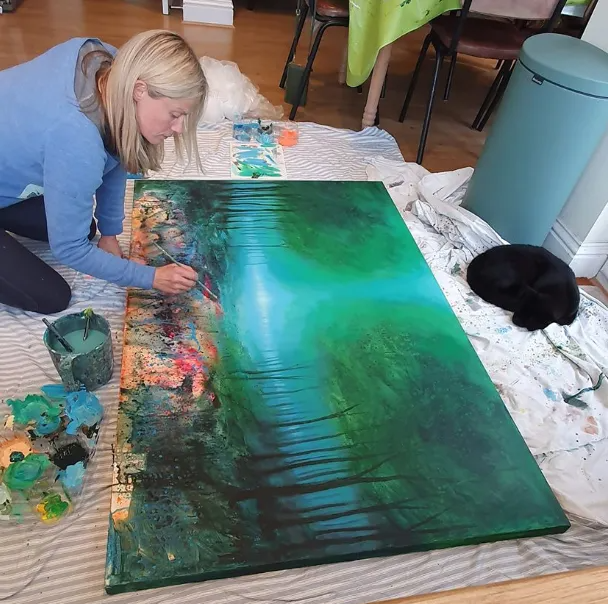 Local Artist - Jenny Urquhart
Jenny's vibrant, uplifting paintings are a popular and recognisable sight around Bristol and the South West.
She started painting in 2010, after a 10 year career as a Biology teacher, and since then her vibrant work has featured in hundreds, (if not thousands) of homes around the world, as well as prestigious galleries. Jenny paints all day everyday and admits to being slightly addicted… "if I don't create anything for a few days I start to get withdrawal symptoms…".
Jenny largely works in acrylic and is completely self-taught. "I never had the opportunity to do art at school, so really enjoy experimenting with different techniques, including paint, mixed media and resin. I think that's why many of my styles are so different. I love painting landscapes, but have also tried still-life and the odd portrait (Bukayo Saka has one of my portraits, as well as the Earl and Countess of Wessex). I was really thrilled to present Sir David Attenborough with a picture of Bristol when he was given Freedom of the City back in 2013.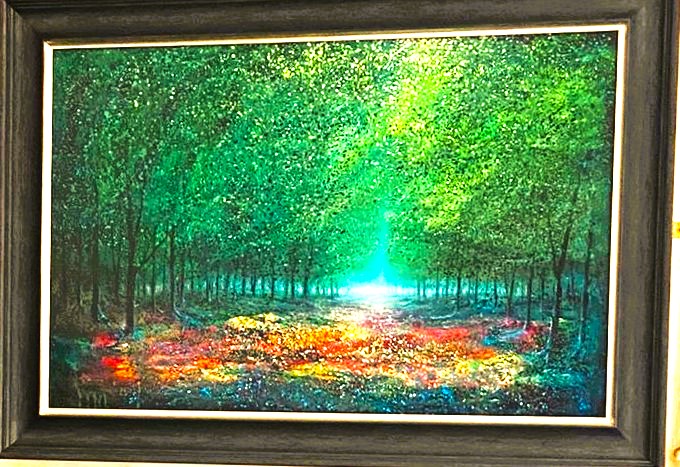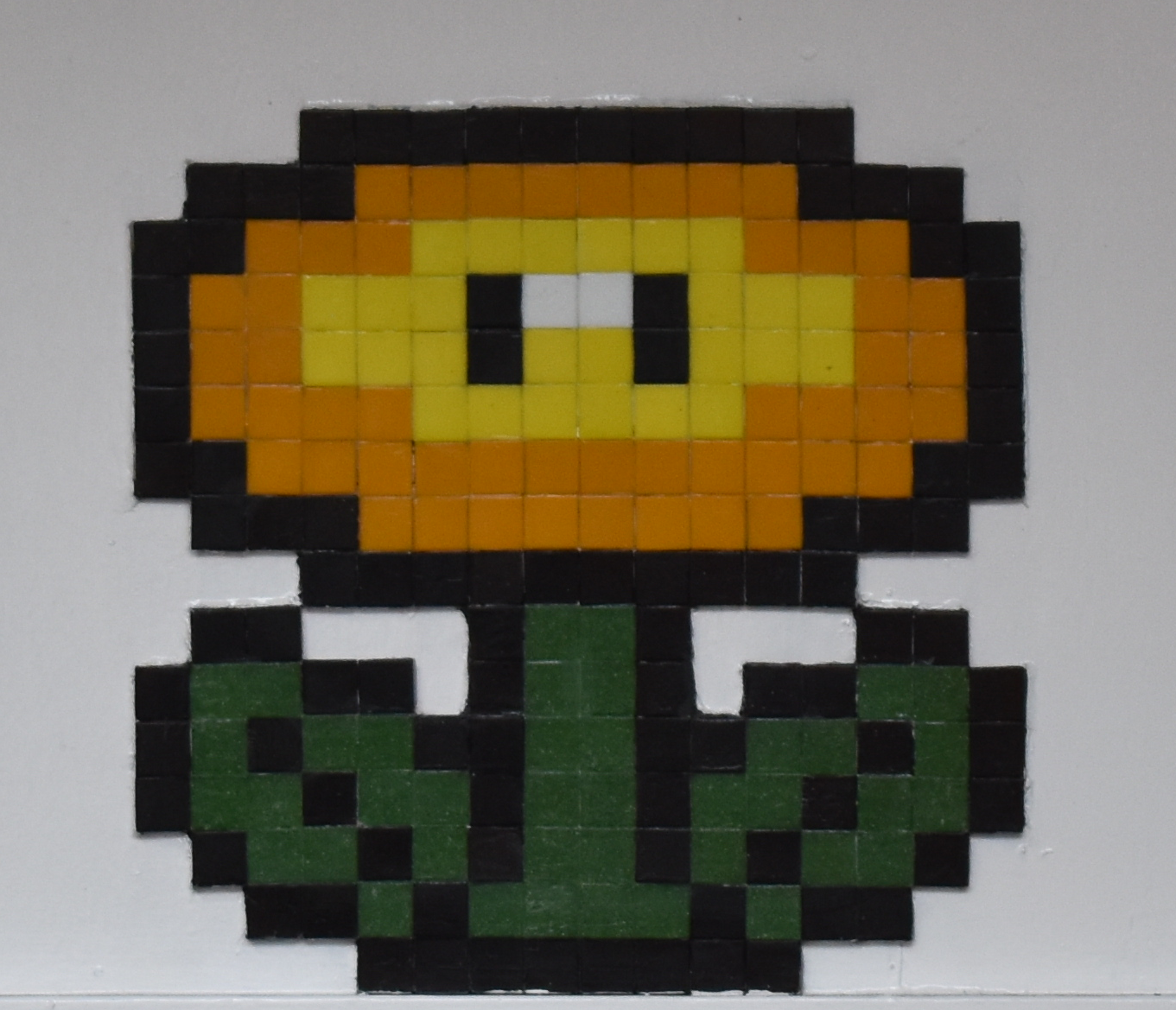 Angus is a Bristol based, independent artist. He has been creating works of art since early 2015. With no formal training and no background in art, his self-taught style has seen him hit the ground running with his tongue in cheek delivery. Angus takes his inspiration from the people in his life, current affairs, iconic figures, and the creative backdrop of the Bristol scene to help him create his unique works.
Angus has taken part in many festivals nation-wide and has been fortunate enough to be invited to every year of Upfest, Europe's largest street art festival, and is looking forward to returning in the future. When he is not out on the street painting he is busy in his studio creating artwork for some of the leading galleries in the UK. With a few celebrity commissions under his belt, international collaborations, and features in a number of urban art books, there's never a dull day in his world. Angus is currently working with artists in South America and Eastern Europe and networks frequently with other artists and galleries to expand his creative portfolio, and is always open to ideas for that next project.
Subscribe to receive our email newsletter.
We will never share your email address or other information, with any other organisation.
Email
guests
@thesteamcrane.co.uk
Location
The Steam Crane Pub
4 North Street
Bedminster
Bristol
BS3 1HT